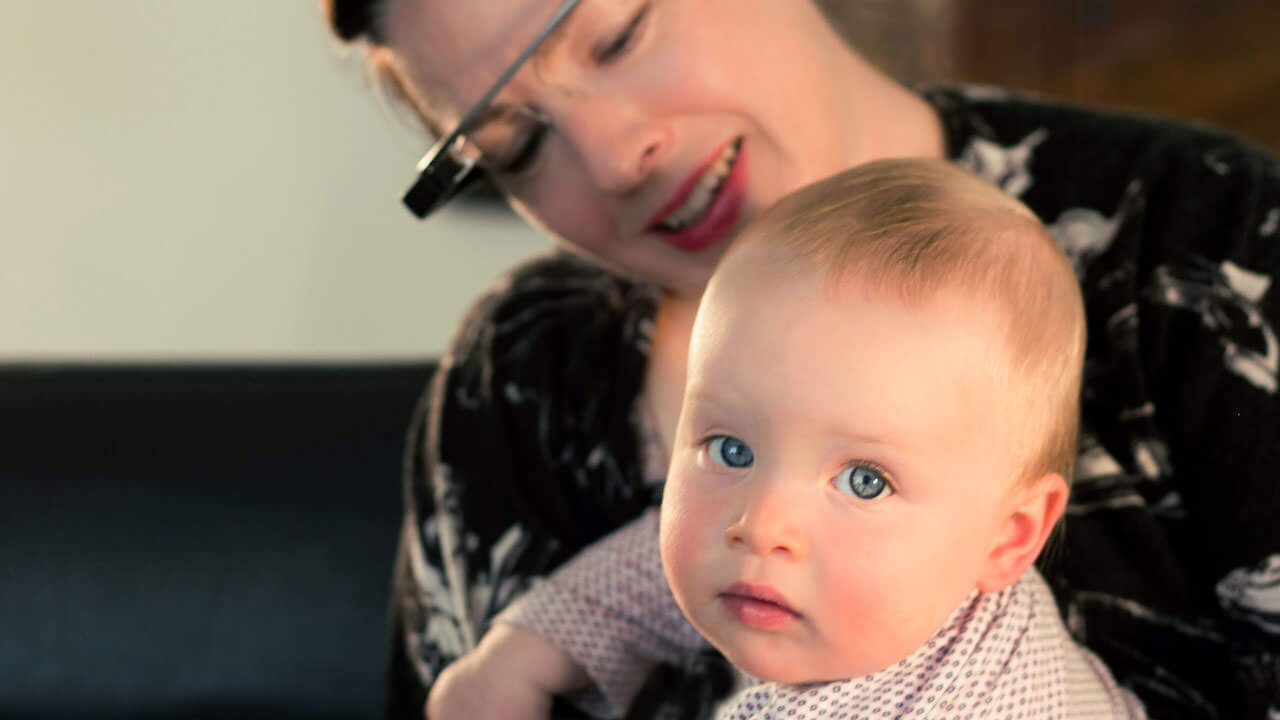 In our fast-paced, always on the go mummy lives, the time comes when traveling with baby becomes an absolute must. Our lives are sprinkled with loved ones' birthdays, anniversaries, graduations, reunions, and so on.
But what if you have a baby who is barely a year old? What if an important event requires traveling by bus or plane? Should you take him with you? What are the advantages of doing so? Are there any disadvantages?
The Pros of Traveling with Baby
You won't be worrying about baby
There's nothing like having peace of mind when you're traveling with baby. You won't worry if the nanny is feeding him well and giving him his tummy time. You can rest assure that he gets all the love and attention that he needs. But more importantly, you won't miss his angelic smiles, the fresh, milky smell of his breath, the softness of his baby skin and the warmth of his young, wriggly body.
You get the advantage of free trips for baby
Isn't it wonderful to be able to visit places you've never been to without leaving baby at home? Plus, you get the bonus of free trips for baby. Not to mention that you get instant attention and assistance from others, like people offering their seats to you so you and baby will be comfortable. After all, who can resist the charms of that bright-eyed, smiling bundle you have with you?
You will be saving on baby sitter fees
According to PayScale Human Capital, a baby sitter earns an average wage of AU$17.36 per hour. Imagine how much you can save if you have to travel for two days?That's almost AU$700, assuming that you'll only pay her for twenty hours each day. Wow, that's a lot of cash that you can put in your bank or save for another trip.
You'll give baby memories that he can treasure for life
I can still recall the feeling whenever I saw my baby pictures taken in different places. It's true that some of the photos showed the little me in awkward poses with that unmistakable toothless grin but hey, it brings a certain nostalgic feeling, a desire to visit my parents just to hug and kiss them. You too, can give your baby those valuable memories that he can treasure for a long, long time.
The Cons of Traveling with Baby
I'm not saying that traveling with a baby is a bed full of roses, because it isn't. As with anything else in life, there are also downsides when you travel with a baby.
It's inconvenient
Any mum can tell you that traveling with a little one can be uncomfortable at times, whether you go by car or public transportation. You have to change his nappies, feed him and so on. Oh, I found a cool way to give my baby warm milk all the time. I have a Baby Bottle Warmer that's lightweight and easy to use.
Awkward moments
Oh yes, traveling with baby can have those awkward moments too. Like when you need to change his explosive nappies,or when he gets too noisy while other passengers are sleeping.
Yes, traveling with baby has its own share of pros and cons. However, there are ways to combat the cons so you can still enjoy your precious times together. Remember that your little one will only be a baby once – so make the most out of it.
Got some friends who want to travel with their babies? Then please share this via Facebook and Twitter so they can benefit from it as well.